QuaverEd's latest online curriculum is Health and PE! Their curriculum meets 100% of the 2022 Health and PE TEKS. With an innovative approach to Health and PE instruction, QuaverEd's digital curriculum is standards-aligned and packed with extensive content.
You can check out more information on QuaverEd's website @ https://www.quavered.com/healthandpe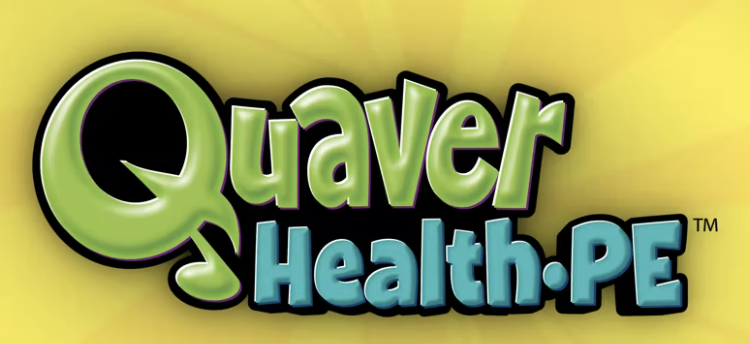 ESTEEM is an acronym for Encouraging Students To Embrace Excellent Marriage. Bowie ISD will be implementing the ESTEEM curriculum beginning the 2022-2023 school year for grades 6-10. ESTEEM helps to improve student awareness of, and tendency toward, making healthy decisions. The more teens are aware of the dangers and consequences of risky behaviors, the more prepared they will be to avoid such situations.
All of our campus counselors, nurses, SROs, and teachers who will directly teach the subject matter have been trained in this program.
The curriculum has 10 lessons that are usually taught during the Fall semester. Click the following link for more information about the program
Each lesson topic is presented in an age appropriate manner with each successive grade level increasing in content depth and detail, vocabulary word usage, etc.
Lesson 1: Goal setting for improved academic outcomes / Career planning

Lesson 2: How to navigate positive and negative media influences

Lesson 3: Puberty and human development / True cost of teen pregnancy/ Understanding Fatherhood

Lesson 4: Explanation of the major STD's / Benefits of waiting / Character counts

Lesson 5: Legal consequences of cyberbullying, sexting, human trafficking / Child support / Family & criminal laws

Lesson 6: Dangers of drug, alcohol, and tobacco use / Brain development

Lesson 7: Peer pressure and refusal skills / Bullying / Depression, suicide, and self-harm

Lesson 8: Communication skills / Problem solving steps / Increasing emotional intelligence / Time-out steps

Lesson 9: Real friendships / Gangs and cliques / Dating standards / Renewed abstinence / Abusive relationships

Lesson 10: Reviewing goals / Self-discipline/ Having a growth mindset / True love, commitment, and healthy marriage
Please contact your child's campus counselor or Lee Ann Farris, Director of Curriculum and Instruction, at 940-689-2869 for further information.