Please complete this short survey in regard to the November BISD Bond to help inform the BISD Facility Committee in future decision-making.
https://bit.ly/3SYrHeE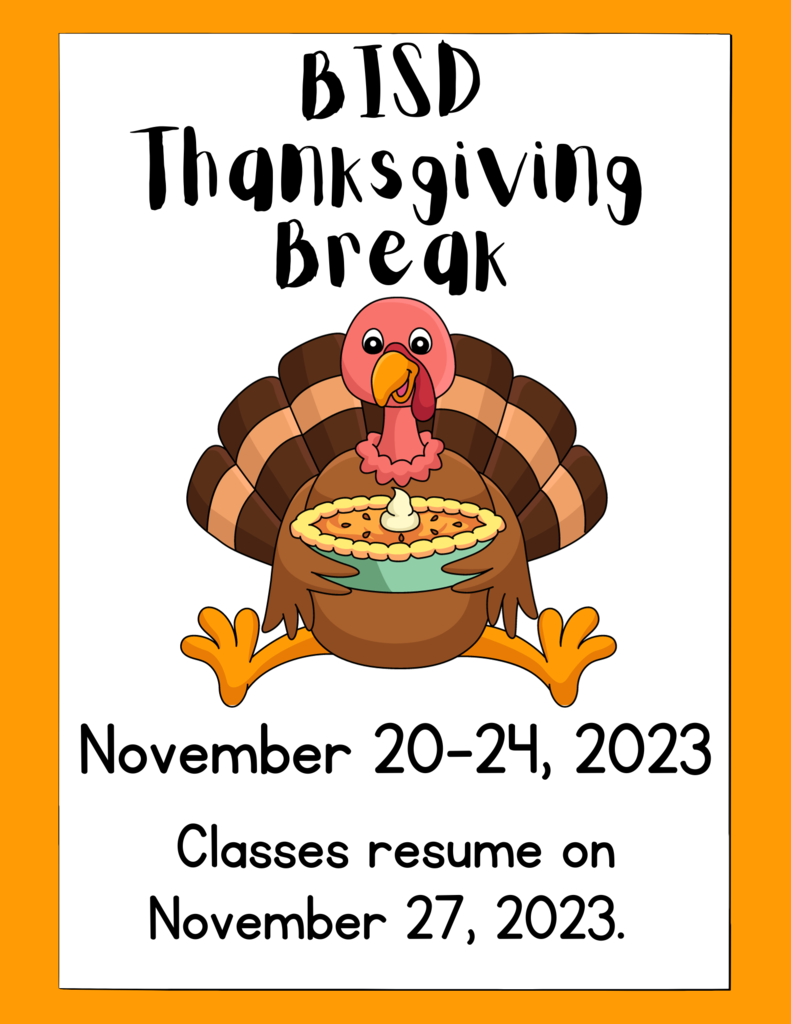 Bowie Elementary and Bowie Intermediate were visited by JiJi, the main character in ST Math. They were so proud to take their picture with the inflatable JiJi today! WHAT IS ST MATH? It's a K-5 visual instructional program that leverages the brain's innate spatial-temporal reasoning ability to solve mathematical problems. ST Math's unique, patented approach provides students with equitable access to learning through challenging puzzles, non-routine problem-solving, and formative feedback.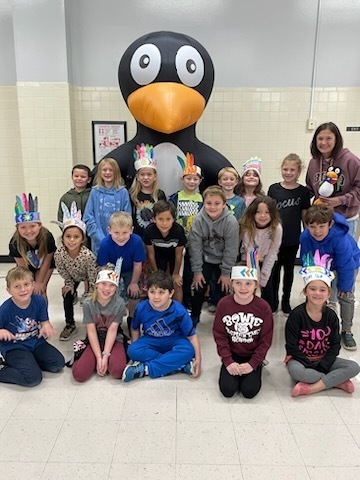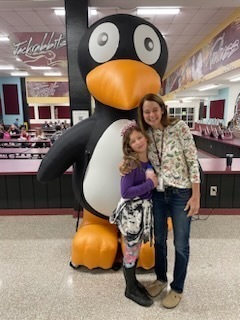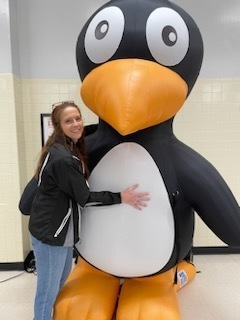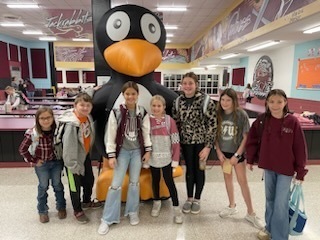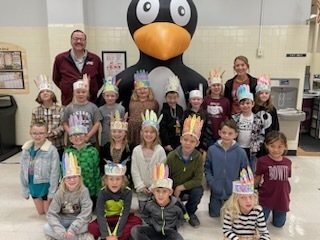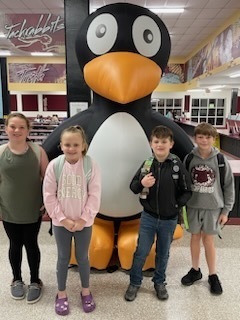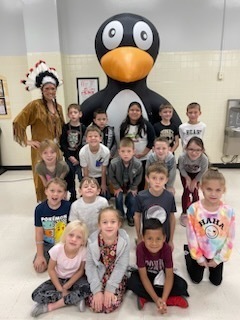 Thank you to the families that donated to BISD Food Drive for the Bowie Mission for a total of 1,961 pounds. They were very thankful we helped fill the shelves at the mission and were very appreciative of the donation. #bowiebuilt #community Bowie Elementary - 515 pounds Bowie Intermediate - 517 pounds Bowie Junior High - 545 pounds Bowie High School - 384 pounds Congratulations to Bowie Junior High for donating the most pounds!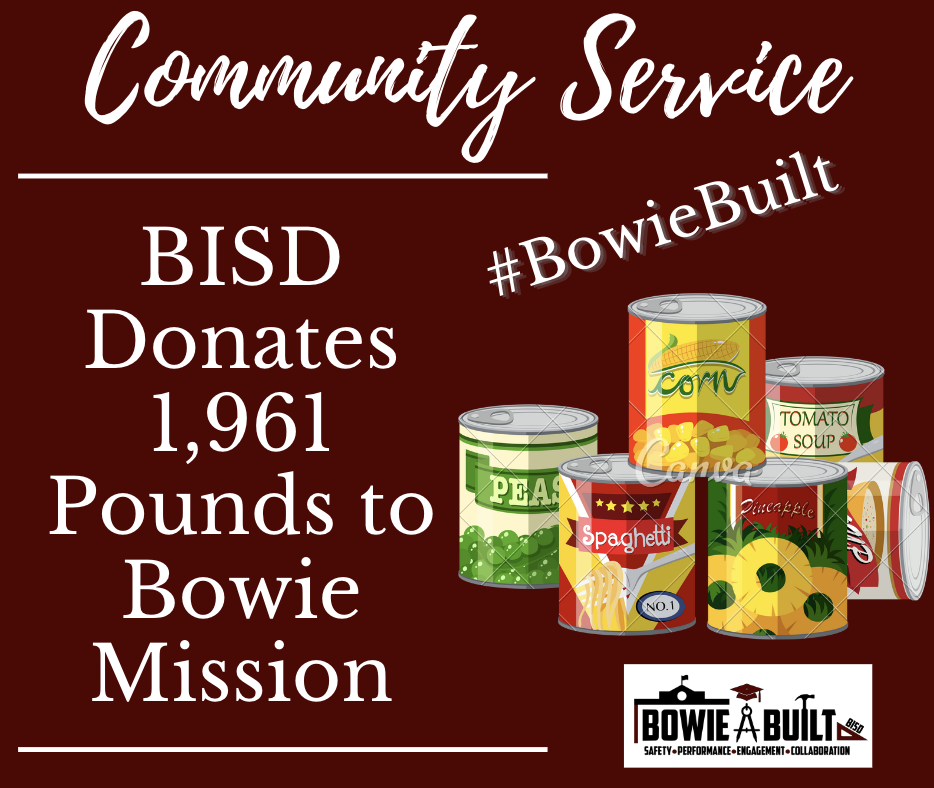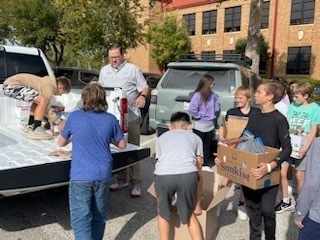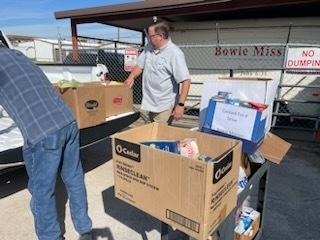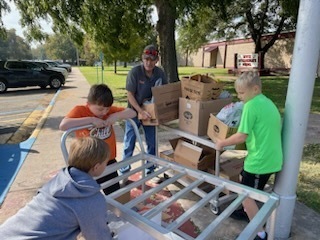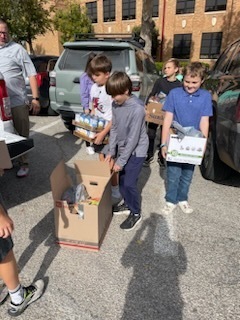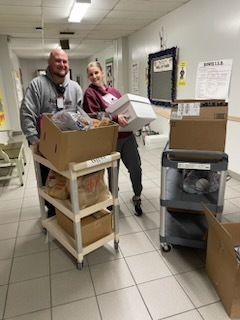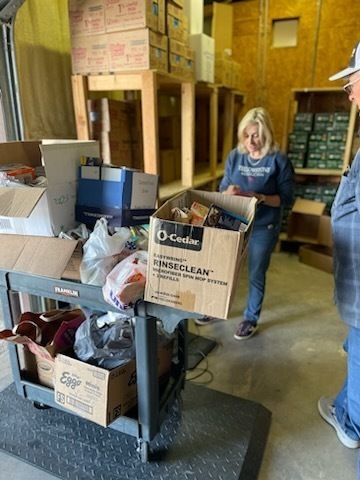 Are you curious about the BISD Gifted and Talented Program and Identification process? Come learn the characteristics and traits that gifted students exhibit, the GT referral process, and how BISD serves GT students in our schools at each level. Who: Any parent interested in GT services or wanting to gain knowledge on the referral process When: November 27, 2023 @ 5:30 PM Where: Bowie Intermediate GT/Art Room (come in the front entrance, and it will be on your right)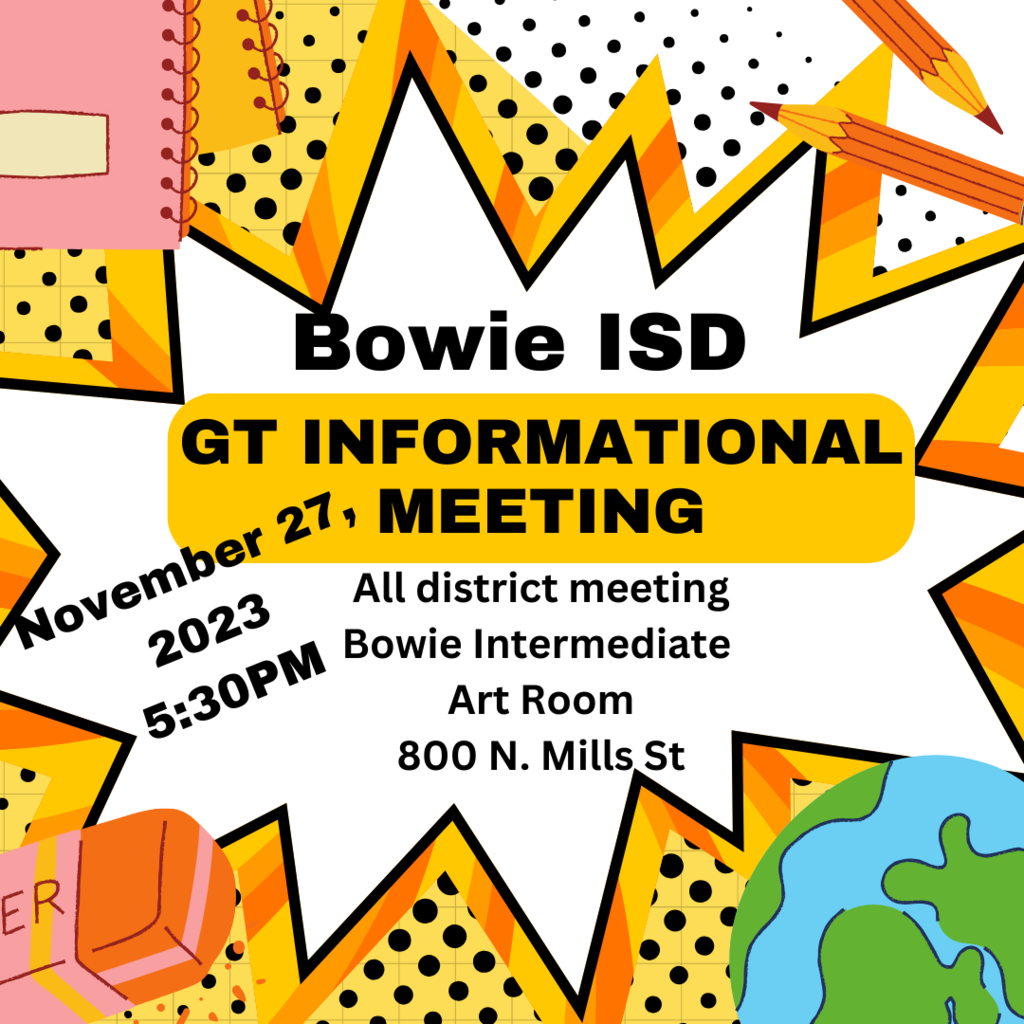 Bowie ISD would like to invite all Emergent Bilinguals (ESL families) to a night of fun and information. We will play Bingo while eating snacks and winning prizes. You will also learn how to help your student improve their reading comprehension skills and about the STAAR and TELPAS tests. Join us in the Bowie Intermediate cafeteria on November 27, 2023, at 6:00 PM. A translator will be present. Bowie ISD desea invitar a todos los bilingües emergentes (familias de ESL) a una noche de diversión e información. Jugaremos al Bingo mientras comemos snacks y ganamos premios. También aprenderá cómo ayudar a su estudiante a mejorar sus habilidades de comprensión lectora y sobre las pruebas STAAR y TELPAS. Únase a nosotros el 27 de noviembre de 2023 a las 6:00 p. m. en la cafetería de Bowie Intermediate. El traductor estará presente.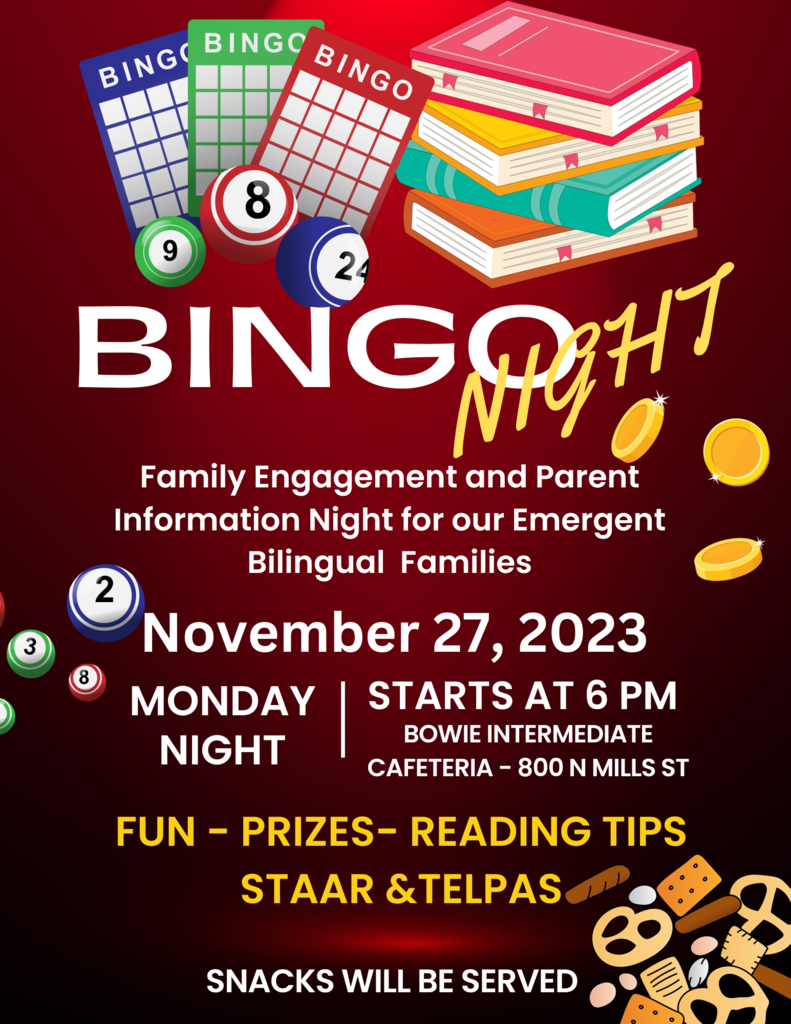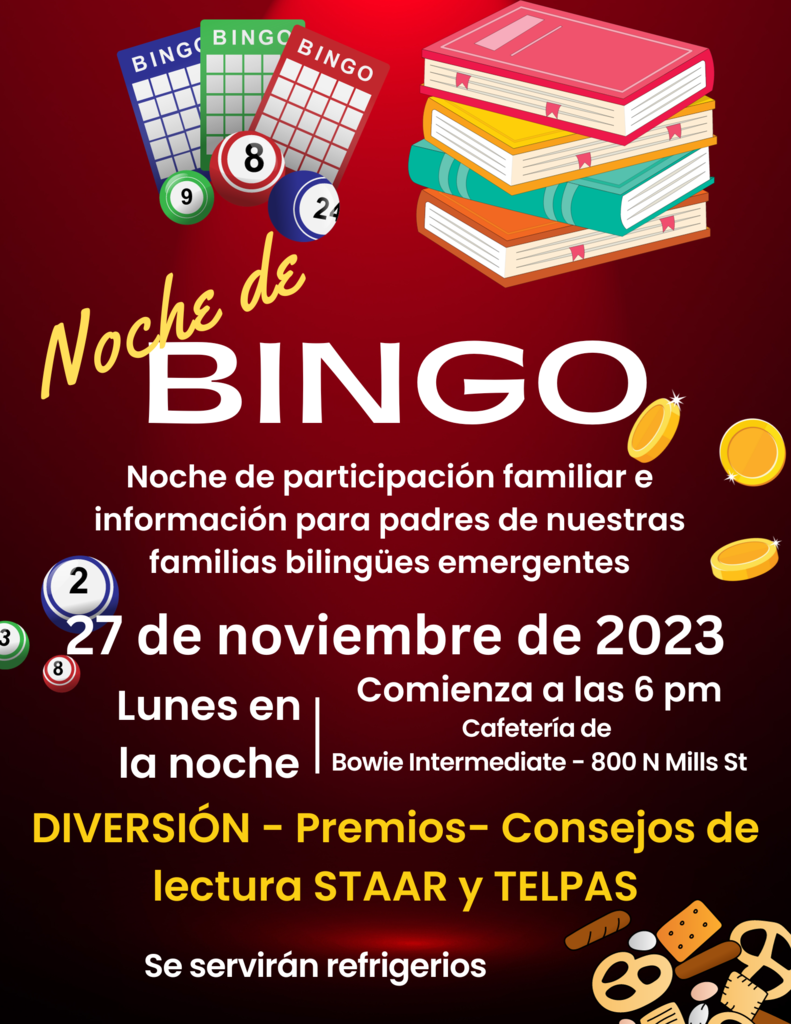 BISD will conduct our annual Canned Food Drive for the Bowie Mission next week, November 13-16, 2023. We are so blessed to live in a community that helps our families, and now they need our help to fill the shelves for the holiday season. As you are out doing your grocery shopping this weekend, pick up some additional items for the BISD Food Drive. You can send the non-perishable items to your child's school. Specific items in need are Cereal, Crackers, Canned soup, Macaroni, Canned chili, or any other items you can give. #bowiebuilt #mission #community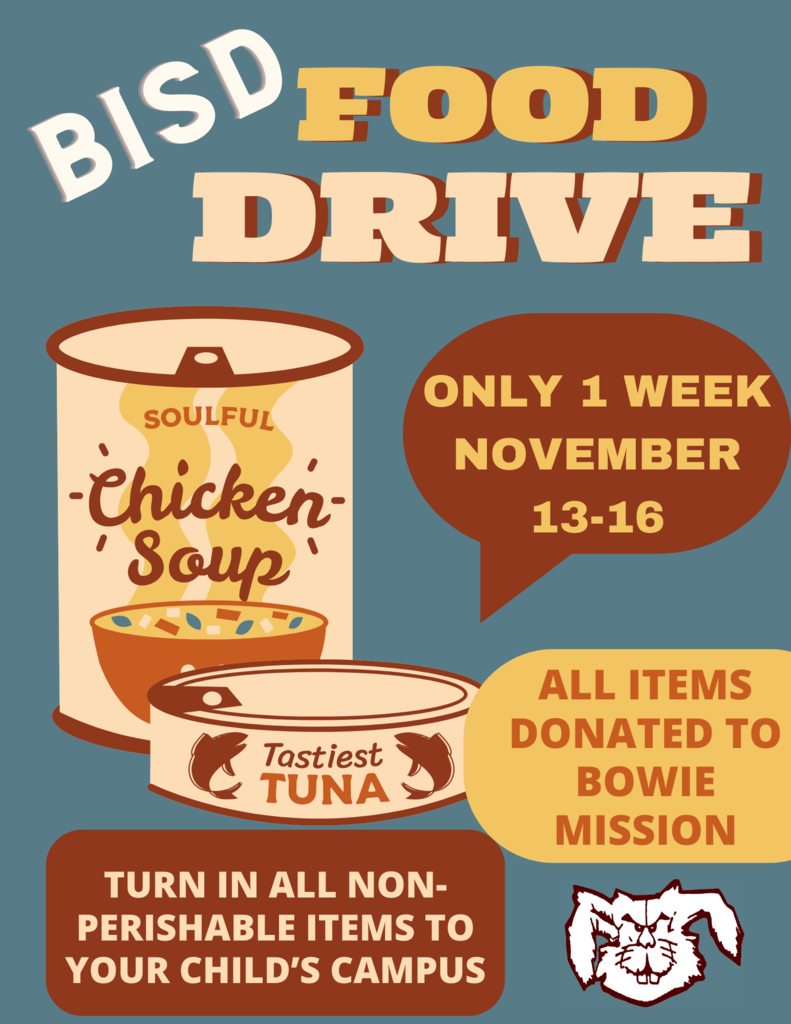 If you are looking for fun Halloween activities out of the rain, come to the BJH Haunted House, silent action, and games. All proceeds from this event, go to project graduation for the Bowie high school class of 2024 . #bowiebuilt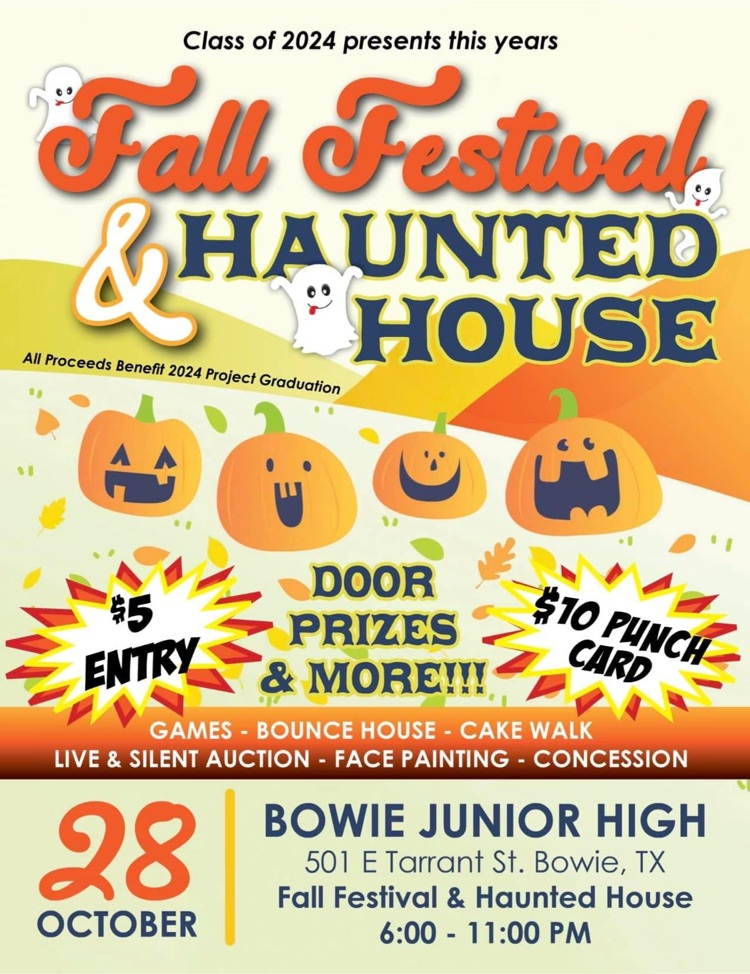 BISD invites the community to the last Bond Town Hall Meeting, Monday, Oct. 23rd @ BJH with tours at 5:30 and presentation at 6:00 PM. Early voting starts this week and we want you to have an opportunity to ask questions, tour the facility, and hear about the bond before you head to the polls.
https://bit.ly/3PBgopB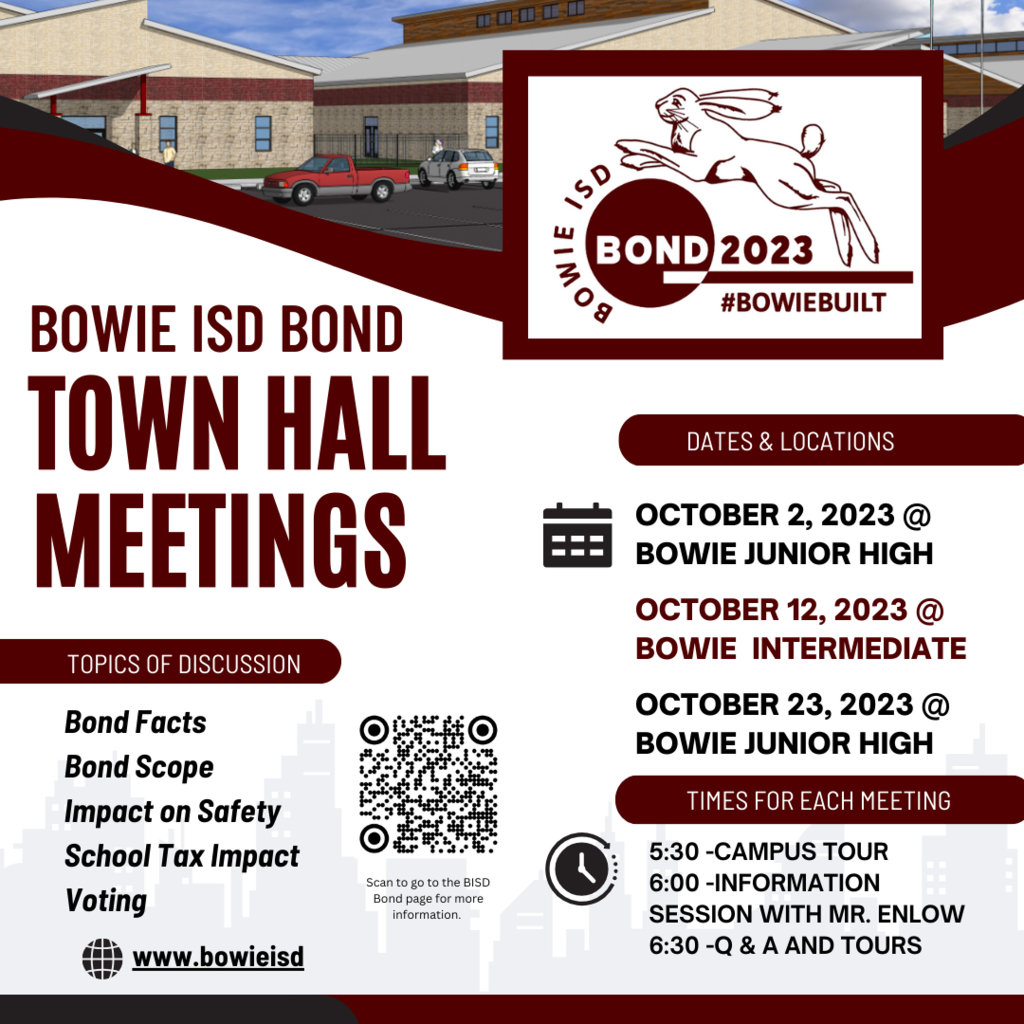 If you could not attend a Bowie ISD Town Hall Meeting regarding the bond proposal, we have created a virtual opportunity for you. Aaron Degler hosts the virtual meeting and asks community questions as Mr. Enlow shares answers and insight. Check out the recording at
https://youtu.be/tDabmfxNpKE

Today is Community Pep Rally Day. Join us at 3:30 PM in the BHS Gym.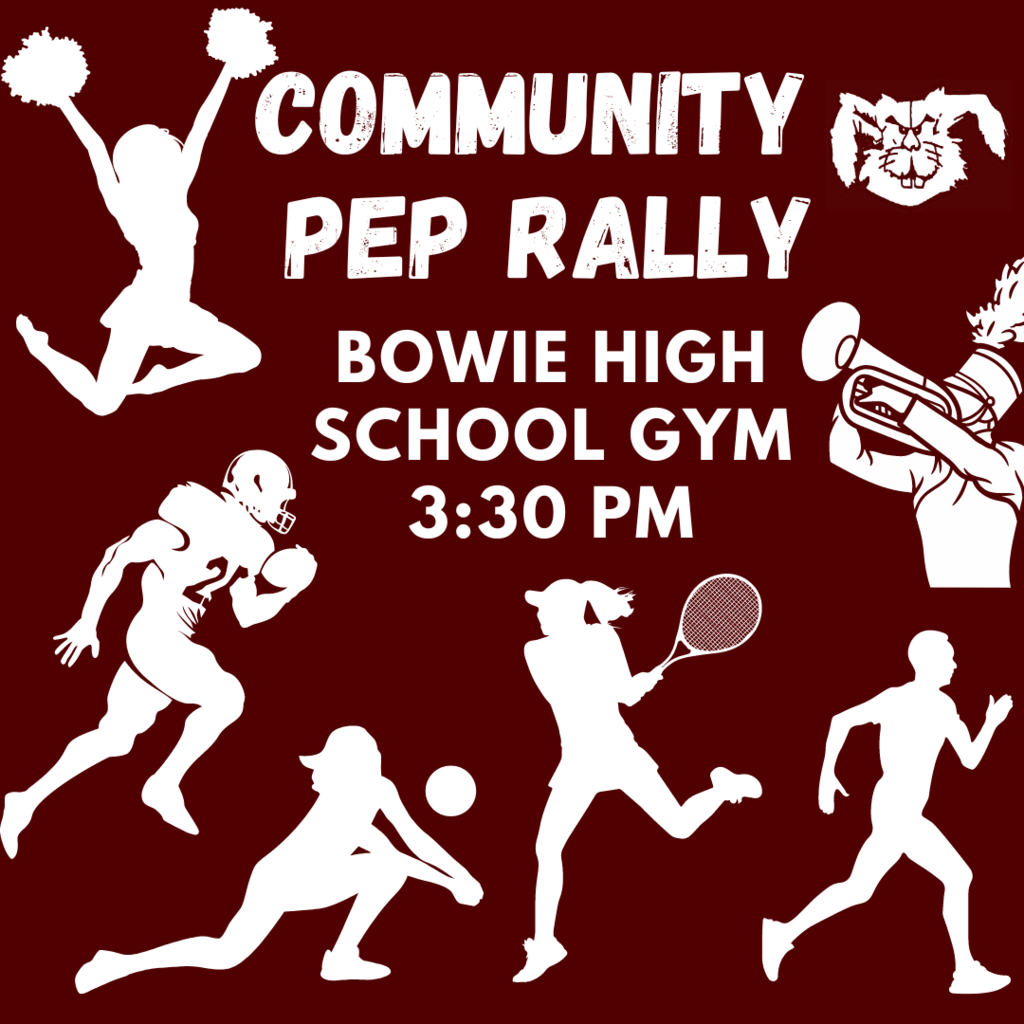 October 16-20, 2023, is Digitial Citizenship Week. Throughout the week, students will be taught what it means to be responsible, act appropriately, be safe, and use the digital world to enhance their learning. With technology at students' fingertips 24/7, ensuring they behave appropriately in the digital world is more important than ever. Please join us in talking with your children about this very important topic. Watch this short video on "What is Digital Citizenship?"
https://www.youtube.com/watch?v=mbbuLFUSd0A
You can also check out the Common Sense Education Website family resources page, which has grade-appropriate family conversations, tips, and activities you could use at home.
https://www.commonsense.org/education/toolkit/family-engagement-resources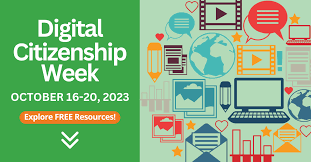 Bowie ISD invites the community to the 2nd Bond Town Hall Meeting, Thursday, Oct. 12th @ Bowie Intermediate starting with tours at 5:30 PM and a presentation at 6:00 PM. Come learn the benefits for our students, hear the facts, and ask your questions.
https://bit.ly/3PBgopB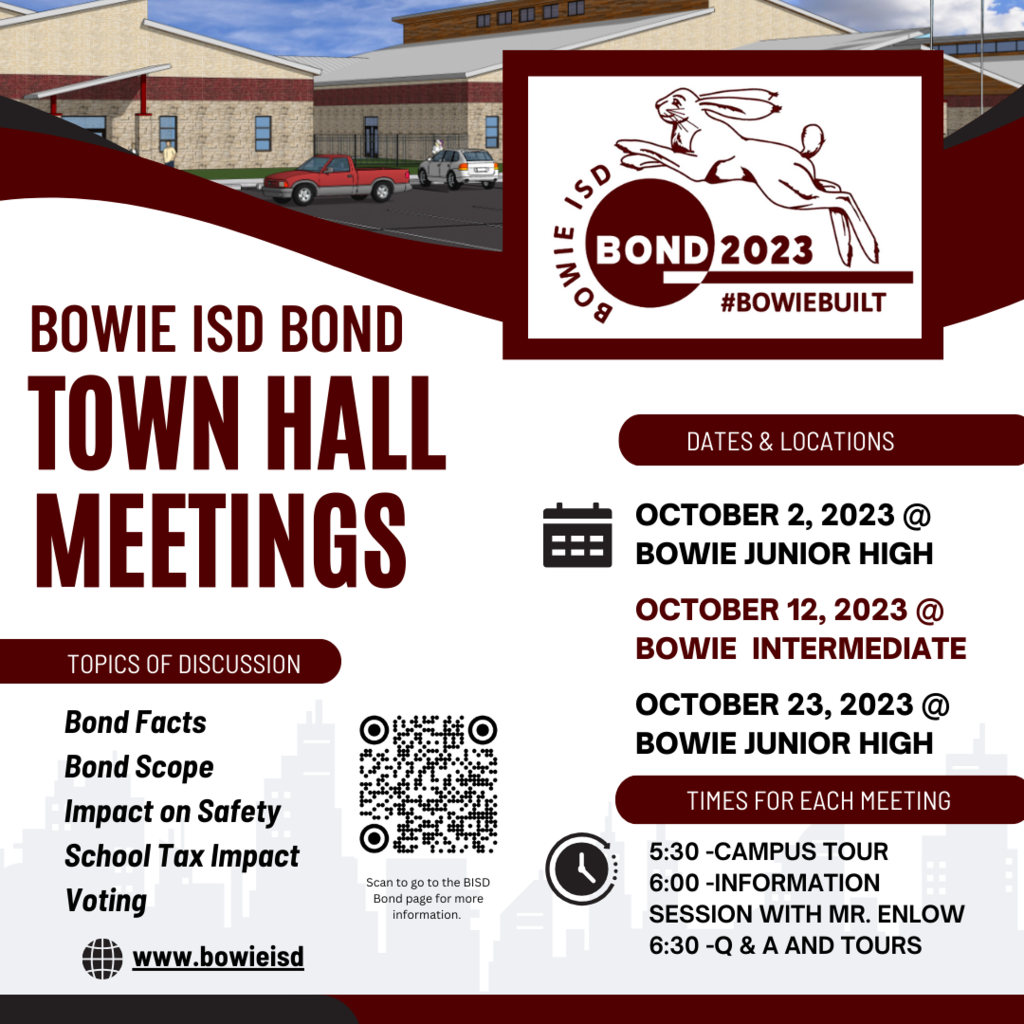 BES is hosting our annual Curriculum Carnival on Oct 26th. We need bags of candy for the kids! Please send a bag or two if you can!

October is Fentanyl Awareness Month. From fake prescription pills to other illegal substances, fentanyl can be in any drug. Let's shed light on the dangers of this deadly opioid. 💡Learn the facts. 🚫Say NO to non-prescribed pills. 👥 Share this message to protect your loved ones. Additional information can be found on the BISD website at
https://www.bowieisd.net/o/bisd/page/dangers-of-fentanyl-opioids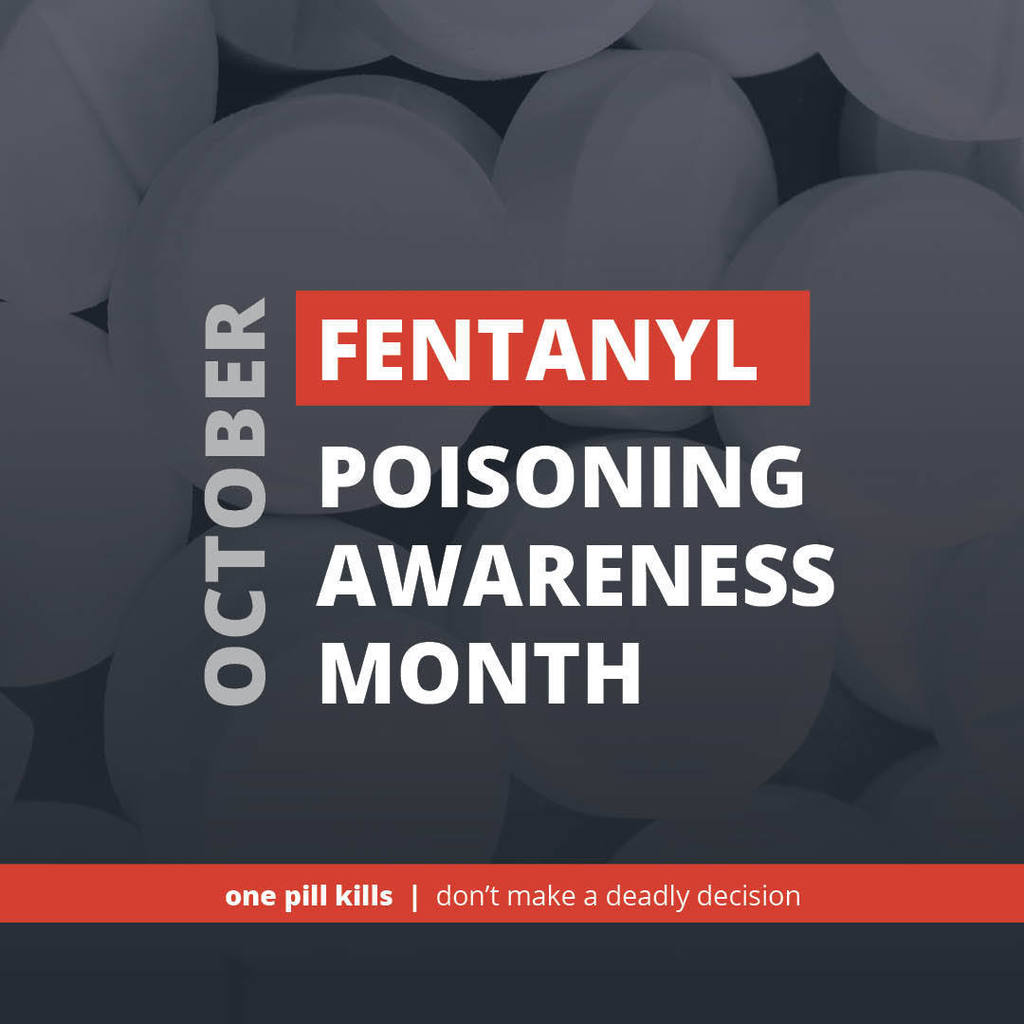 The first informational meeting about the Bowie ISD Bond Project is tonight. We hope you will join us.
https://bit.ly/3PBgopB

We are starting our 3rd month of school! Take a look at the October Bowiebuilt Newsletter to see what is coming up and enjoy all the great things happening in Bowie ISD.
https://www.smore.com/gebvc-bowiebuilt

Bowie ISD invites the community to an informational meeting about the Bowie ISD Bond Project.
https://bit.ly/3PBgopB

It is getting close to the Bowie All For One Community 5K. Last year, Bowie Elementary won the award for the largest team. Who will it be this year? The proceeds from this community 5K go right back to benefit many of our BISD students. The proceeds are donated to these missions: Backpack Buddies, Pregnancy Resource Center, and Child Welfare Board. Come out and join us in the All For One Community 5K on October 7th and support our Bowie community through these outreach programs. Your registration money will still benefit our students even if you cannot attend. #bowiebuilt Sign up TODAY!!
www.allforonecommunity5k.com